4 Must-Try Indian Dishes At Fathima's Kitchen

1 year ago
Fathima's Indian Kitchen is the haven of classic Indian cuisine. From lip-smacking curries to aromatic biryani and its variations, we have all sorts of prominent Indian dishes on our menu. If you want to get a taste of the diverse menu of the Indian subcontinent in Narre Warren, there is no better place for you to book a table than at Fathima's Indian kitchen. While you're here, do not walk out of our threshold without trying these 4 must-have Indian dishes that will win your heart off the bat.
Beef Biryani
Biryani is a quintessential Bhartiya dish that features cooked rice, and several kinds of meat, or vegetables. If you haven't already tried beef meat, this is your chance. In this dish, we add mint, coriander leaves, yogurt, and numerous other kinds of biryani spices to enhance the flavour of the dish.
The best part is, you can choose the level of chilli you want in your biryani between mild, medium, and hot. Don't forget to order a cold beverage with a serving of beef biryani. Want to try this dish at Fathima's Indian Kitchen? Head to Google and punch in "Indian food near me" and we'll save you a spot!
Goat Curry
Curry is an archetypal dish in an Indian kitchen. We prepare several kinds of curry, but our Goat Curry is an absolute must-try if you want to experience the greatness of Indian food. Our goat curry features onion base sauce, while the spices are selected by the chef. Leave it up to us to fix the best Goat Curry in the whole town at an affordable rate. To book a table at the restaurant, fire up your search engine and type "curries near me".
Chicken Manchurian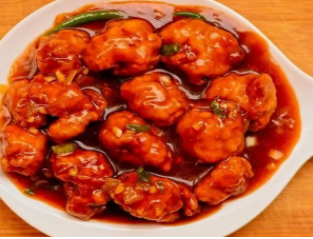 Fusion cuisines are a major part of the Indian food menu. Chicken Manchurian is one of the tastiest Indo-Chinese dishes, in which chicken pieces are tossed into the lip-smacking Manchurian sauce and diced onion. Add in some aromatic Indian spices, and you've got yourself an absolute treat.
If you're a vegetarian, you can choose to order Gobi Manchurian, in which, instead of chicken, Cauliflower is tossed in the delicious sauce. If you want to try the Manchurian, search "Indian restaurant narre warren" on Google, and head to our website. You can either have your order delivered at home or visit the restaurant to experience a fine dining experience at the place.
Chicken Shahi Korma
If you're a chicken person, you simply cannot visit Fathima's Indian Kitchen, and not take a crack at our Chicken Shahi Korma. The creamy texture of the dish, topped with delicious and spicy chicken, will make your day! Add a Mango Lassi into the mix, there's your fine dine experience. There's nothing that tops a collaboration of chicken and lassi. Trust us, it tastes way better than how it sounds. Book a table today to try these 4 must-have Indian food, and savour some of the best Bhartiya dishes that will leave you wanting more. Head to our website now!