Hughesdale - The soul of this bustling suburb rejuvenates with the flavours of Indian spices. Picking out the best Indian restaurant in Hughesdale is tricky! Hughesdale is an affordable suburb with numerous Indian restaurants to hop in. Here is the list of the top 10 Indian restaurants in Hughesdale.
1. Fathima's Indian Kitchen
Located in Hughesdale, this restaurant offers authentic Indian cuisine prepared to order, with a wide range of gluten-free, dairy-free, nut-free, and vegan options. If you want all delicious and affordable Indian meals under one roof, Fathima's Indian Kitchen is the one for you. From delicious North Indian 'Silky Butter Chicken' to Kerala's Coconut Butter Fry to Indo-Chinese, you name it, and you get it. You can enjoy multi-cultural authentic Indian taste here! Sweet and succulent desserts complement any dish, so don't forget to order these as well. The mouth-smacking Gulab Jamun and delicious Kulfi will have your taste buds dancing.
2. Roti Hut
The Roti Hut offers amazing delights, including Pepper Chicken, Kadhai Lamb, and Chicken Korma. Moreover, Indian bread is an excellent accompaniment to any meal. Their main courses include meat, seafood, and vegetarian options. Rice and Biryani are also served hot and tasty. Do not forget to dig into their delicious Indian desserts as well.
3. Streets of Hyderabad
A hidden gem that deserves to be discovered!! Streets of Hyderabad, located near the train station, serves some of Melbourne's best Indian cuisine. Must-order items include Chicken 65, Dahi Puri, and Naan.
4. Swaad India's Zest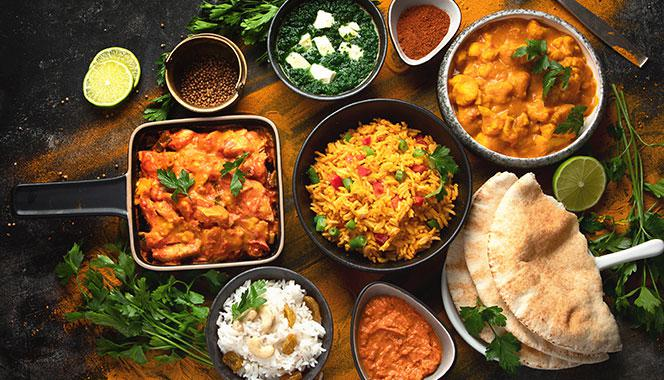 Swaad India's Zest has consistently delivered a warm traditional Indian gourmet experience. There are numerous reasons to dine at Swaad India's Zest, including its excellence in food and service. Butter Chicken, Eggplant Potato Curry and Chilli Garlic Prawns are a must-try.
5. Tandoori Cottage Indian Restaurant
Tandoori Cottage serves fresh and tasty Indian cuisine. Located at 43 Padstow Parade in Padstow, NSW, it serves high-quality Indian and Halal cuisine to its customers. Lovers of Indian cuisines and Halal meals have every reason to visit them because they have the most extensive menu of delectable dishes.
6. Bombay Club
Since 1994, the Bombay Club has been introducing guests to the colour and flavour of Indian culture. The Bombay Club Indian Restaurant is a curry connoisseur's dream, serving only the best North Indian cuisine.
7. Gaylord Indian Restaurant
This Melbourne restaurant aims to combine the mysteries and joys of Indian subcontinent flavours. It is situated inside the iconic Grand Hotel. Hence, the exquisite dining space is a quintessential sport ideal for fine dining. You can order, takeaway or dine in. They have a separate menu for lunch and dinner.
8. Spice Lounge Indian Cafe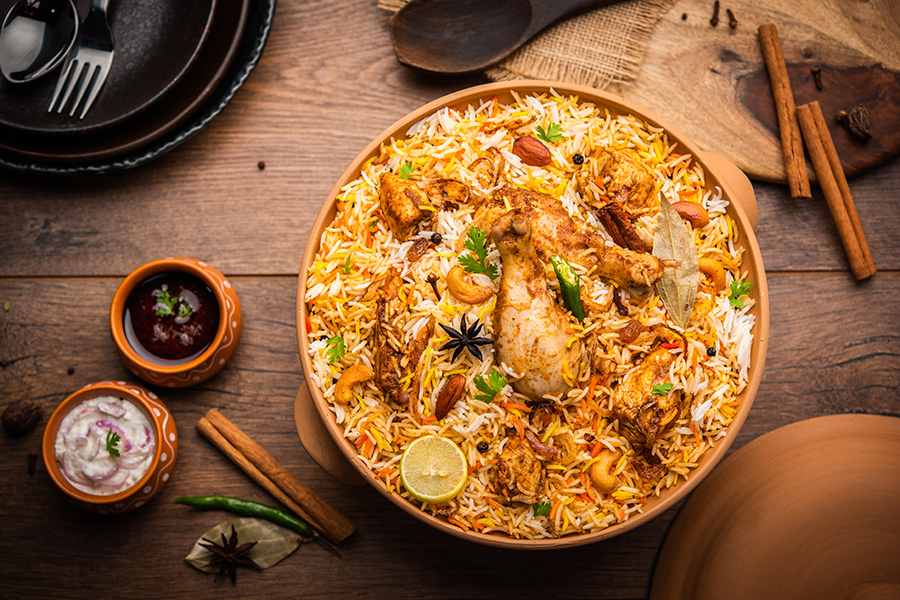 Indian specialities are served in a casual, brightly coloured dining room decorated with tapestries. They believe in no-frill services, and hence, you can enjoy authentic Indian food at an affordable price. Hyderabadi Biryani, Bengal Fish Masala, or Samosa, you can enjoy the multi-regional food of India here. Mostly they offer north and east India flavours.
9. Marpha Indian and Nepali Restaurant
They serve traditional popular Indian dishes as well as some delectable Nepali specialities. Their comprehensive Indian menu with numerous options for starters, mains, and desserts will give you a lick-you-fingers vibe.
10. The Little Indian Cafe
The Little Indian Cafe serves a variety of Indian dishes. Malai Prawns, Kadhai Chicken, and Lamb Korma are among the best dishes in the restaurant.
Hughesdale and its neighbouring areas are known for serving delicious Indian meal that is hard to resist. So, start with Fathima's Indian Kitchen and let us know your experience.